Great Moment: Diego Maradona's goals for Argentina against England in the 1986 FIFA World Cup
AKA The Hand of God and the Goal of the Century. The Hand of God, one of the most controversial goals, was scored as the result of an illegal (but unpenalised) handball by Diego Maradona in the quarter-final match of the 1986 FIFA World Cup between England and Argentina. Five minutes later, Maradona scored another goal, the Goal of the Century, also known as "Greatest Goal in FIFA World Cup History", was an award given for the greatest goal ever scored in a FIFA World Cup tournament. Maradona then began his 60-metre, 10-second dash towards the English goal, leaving behind five English outfield players (Hodge, Beardsley, Reid, Butcher and Fenwick) as well as goalkeeper Peter Shilton to make the score 2–0 to Argentina.
Rocky Marciano
Great Moment: Rocky Marciano Retires As Heavyweight Champ Undefeated at 49-0
was the heavyweight champion of the world from 1952 to 1956. Marciano, with forty-three knockouts to his credit (87.8% knockout rate), remains the only heavyweight champion in boxing history to retire having won every fight in his professional career.
Kerri Strug
Great Moment: Kerri Strug's one footed Vault
Was an gymnast for the 1996 Olympics, upon her first attempt Strug under-rotated the landing of her first attempt, causing her to fall and damage her ankle. Strug thus limped slightly to the end of the runway for her second attempt. She landed the vault briefly on both feet, almost instantly hopping onto only her good foot. Strug raised her arms after her vault, saluting the judges. She then needed assistance off the landing platform due to the injury. The completed vault received score of 9.712, which ended all doubt about whether the Americans would receive the gold.
Jackie Robinson
Great Moment: Jackie Robinson Signs a Major League Contract with the Brooklyn Dodgers
He was the first African-American major league baseball player of the modern era in 1947. his Major League debut with the Brooklyn Dodgers ended approximately eighty years of baseball segregation. In the United States at this time, many white people believed that blacks and whites should be segregated or kept apart in many aspects of life, including sports.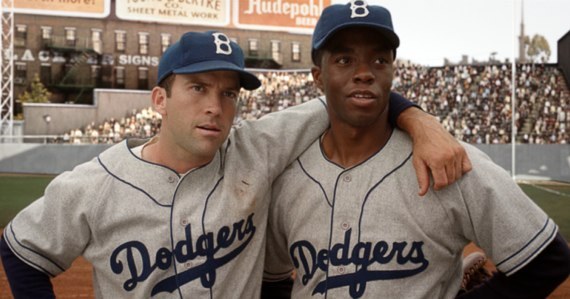 Bob Beamon
Great Moment: Bob Beamon long jumps 29′ 2 1/2 inches to shatter the world record by more than two feet
On October 18, 1968 at Summer Olympics in Mexico City, Beamon set a World record for the Long jump with a jump of 8.90 m (29 ft. 2½ in.). Destroying the last record by about 2 ft. Sports journalist Dick Schaap wrote a book about the leap, called The Perfect Jump. The record stood for 23 years until Mike Powell broke it by only 2 inches in 1991.
Lou Gehrig
Great Moment: Lou Gehrig's "Luckiest Man" speech
A native of New York City, he played for the New York Yankees until his career was cut short by amyotrophic lateral sclerosis (ALS), now commonly referred to in the United States as Lou Gehrig's Disease. Over a 15-season span between 1925 and 1939, he played in 2,130 consecutive games. On July 4, 1939, a dying man stood before over 60,000 people and told them he was the "luckiest man on the face of the earth" for being able to play in ballparks for 17 years, and recieve nothing but kindness and encouragement from his fans. Lou Gehrig became a symbol of what sports, and maybe life is all about. accepting your destiny, giving it your all, and enjoying every moment, good or ill.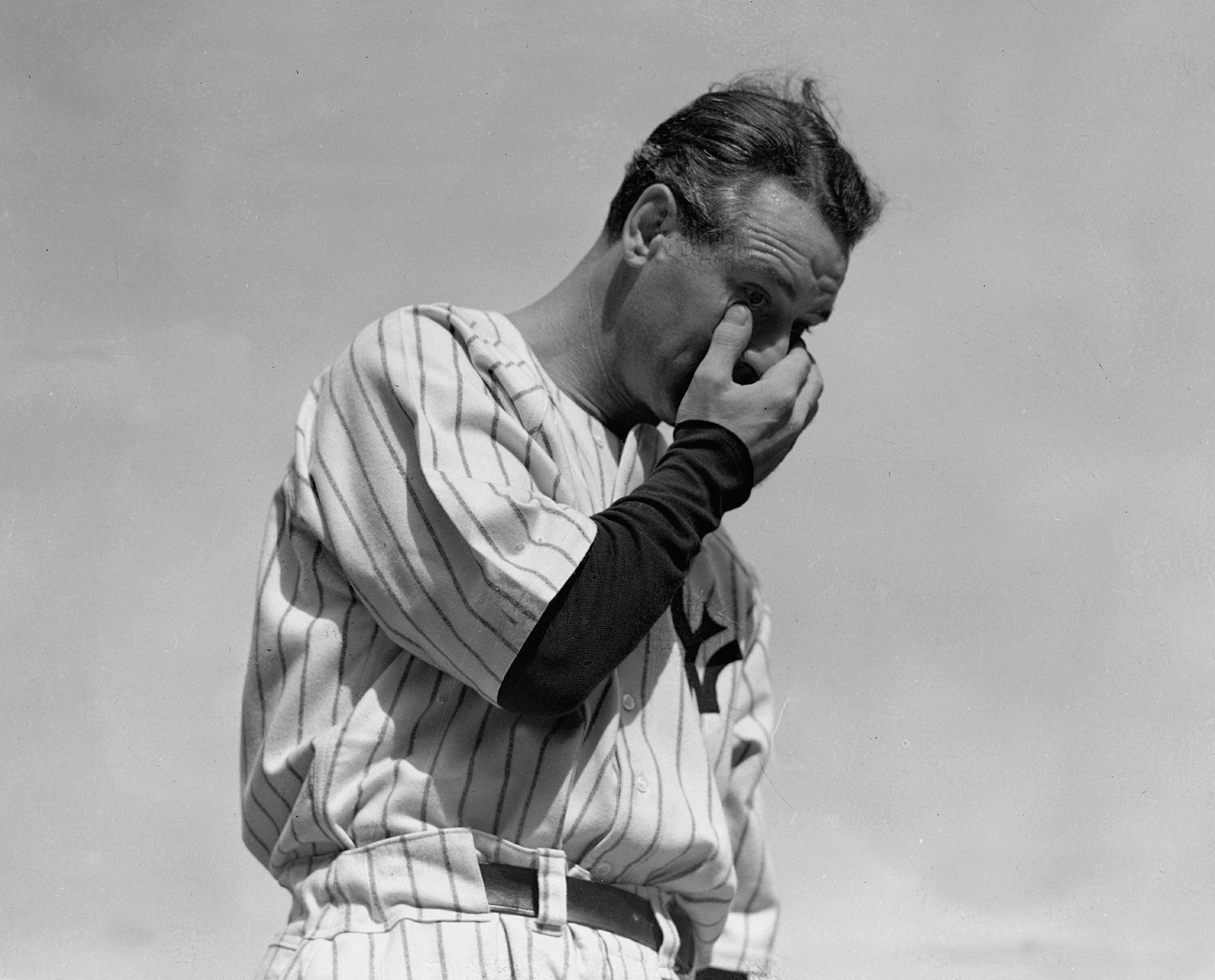 Mark McGwire
Great Moment: Mark McGwire over Sammy Sosa, 70-66, for the new home-run crown
There was much media speculation as to where Maris' HR record would be broken in 1998, and a debate as to who would break it, Ken Griffey, Jr. or McGwire. As the 1998 season progressed, it became clear that McGwire, Griffey, and Chicago Cubs outfielder Sammy Sosa were all on track to break Roger Maris' single-season home run record. The race to break the record first became a media spectacle as the lead swung back and forth. On September 8, 1998 at 8:18 p.m. et, McGwire hit a pitch by the Chicago Cubs' Steve Trachsel over the left field wall for his record-breaking 62nd home run, setting off huge celebrations at Busch Stadium. McGwire finished the 1998 season with 70 home runs, four ahead of Sosa's 66.
Michael Phelps
Great Moment: Michael Phelps wins 8 Gold Medals at the Olympics
In the 2008 Summer Olympics, Michael Phelps won 8 gold medals, the record for the most medals won at a single olympics. With this record, he surpassed Mark Spitz, who had held the previous gold medal total with the seven. In the 2008 Olympics Michael Phelps set 7 new world records, only missing the 100 m Butterfly, where he beat Milorad ?avic by 0.01 seconds.